When it comes to compensation, many companies are now providing equity and stock-based benefits to their employees. Each type of benefit has its own set of rules, and it's essential to understand the nuances of each type. One form of equity-based compensation is restricted stock units (RSUs).
Here's what you need to know about this form of equity-based compensation.
This article is for informational purposes only and is not a replacement for real-life advice, so make sure to consult your tax, legal, accounting and financial professionals if you want more information about restricted stock units.
What Are Restricted Stock Units (RSUs)? 
Restricted stock units (RSUs) are a promise from a company to gift a certain number of shares of company stock to an employee when certain time-based or performance-based conditions are met. [1] Time-based conditions could require that the employee be at the company for a certain amount of time or be subjected to a vesting schedule. [1]  Performance-based conditions could include when a company goes public, when a company is sold or acquired or when a company reaches specific growth and financial milestones. [1]
RSUs hold no intrinsic value until they are vested, and the employee can access the stock just like any other stock they may own. Their value is based on the stock price at the date of delivery. [1,2] This can encourage employees to take ownership of their work, as the potential financial rewards are based on how well the company is doing. RSUs also incentivize employees to stay with a company, as a typical vesting schedule is around four years, meaning employees must stay that long before they are eligible to receive the benefit of their RSUs. [1,2]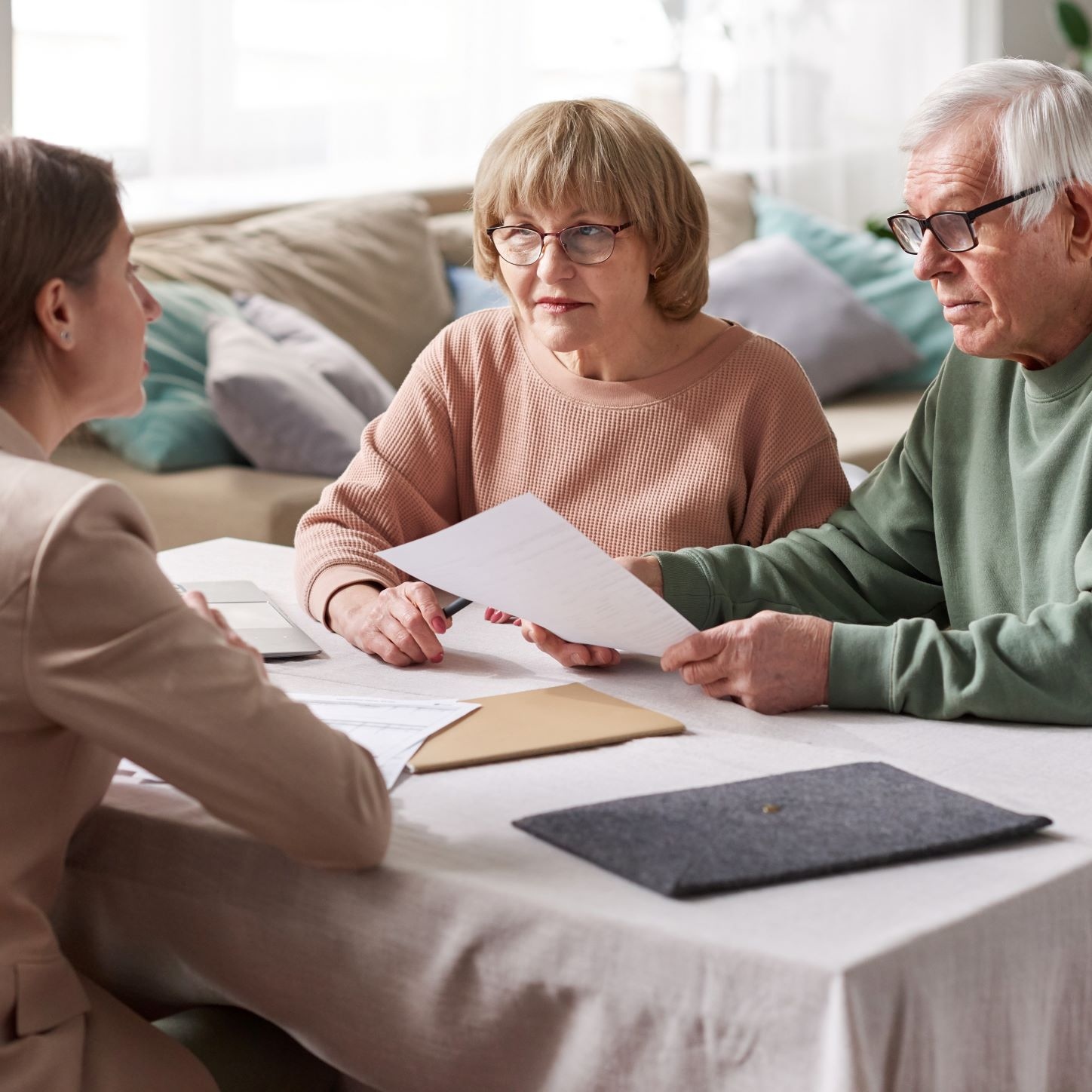 Restricted Stock Units vs. Restricted Stock Awards
Restricted stock units are similar to Restricted Stock Awards (RSAs), with a few key differences. Both types of equity plans often require the employee to be fully vested to receive their compensation. [3] In addition, similar to RSUs, RSAs could be granted when either time or performance-based goals are met. [3]
One of the most significant differences between RSAs and RSUs is that employees don't pay for RSUs. Unless the stock price goes to zero, vested RSUs always have some value. However, if employees accept an RSA grant, they may be required to pay a purchase price for the grant. This means that there's a risk that the company shares will be underwater for the employees if the purchase price for the employees is more than the shares are worth. [3]
There are also additional tax considerations with RSAs. If you have received an RSA, work closely with your tax professional to make sure you understand the implications before you accept or decline a grant. [3]
Restricted Stock Units (RSUs) vs. Stock Options
Some people confuse RSUs with stock options. Unlike RSUs, stock options let you purchase company stock at a specific—and usually discounted—price for a predetermined amount of time. Employees may need to be vested into this option, but employees will use their own funds to purchase company stock. [1]
What Happens to Your RSUs If You Leave a Company?
Job termination typically stops the vesting of RSUs immediately. While stock options end the vesting schedule early and may require you to exercise your options shortly after leaving, there is usually no such provision for RSUs. You should review all documentation with your financial advisor, legal professionals and tax consultants to ensure that you understand the ramifications of what's being offered. [4]
Make sure to review the provisions for what would happen if you took a leave of absence, became disabled or died while holding RSUs. If your RSUs would transfer to your next of kin, ensure that you have a beneficiary established. [4]
If you're curious how you could optimize your retirement or financial plan, let's talk. You can select from any of these options:
Free discovery call. Ask any question you want. We can help you find the answers.
Second opinion service. Already have an advisor? We can help give you a second opinion about your retirement strategies.
Retirement Income Roadmap. This customized roadmap spells out when and where all your retirement income will come from – and how long it will last!
Income Tax Reduction Analysis. Our most popularly requested item. This specialized report projects by how much certain strategies will reduce your income taxes.
Full appointment with one of our advisors. Ready to have an advisor with a passion for tax-reduction on your team? Book an appointment to get started.
SOURCES
This content is developed from sources believed to be providing accurate information, and provided by Twenty Over Ten. It may not be used for the purpose of avoiding any federal tax penalties. Please consult legal or tax professionals for specific information regarding your individual situation. The opinions expressed and material provided are for general information, and should not be considered a solicitation for the purchase or sale of any security.